Kitten Kong
12 November 1971
For many people the first image that springs to mind when the Goodies are mentioned is that of a giant kitten toppling the Post Office Tower. This is truly one of television's great visuals. It graced the opening credits of the next six series of The Goodies and ensured Kitten Kong a place in popular history.
Strange, then, that Kitten Kong is also the only Goodies episode lost to history—yes, you guessed it, junked by the BBC.
Okay, so nobody minds too much. The episode was remade for the 1972 Rose d'Or festival in Montreux, bigger and better and more lavishly budgeted than the original. (Or so we're told. Who really knows?[1])
The loss is still galling. All that truly remains of Kitten Kong in its original form are the songs 'Dumb Animals' (a square-dancey romp) and 'Kitten Kong' (a funk soul vignette more in keeping with Series 5). These, of course, are themselves rare survivors of the BBC's music culling policy. The foot taps while the mind boggles.
And so we move on.
Jacob Edwards, 12 November 2021
Tweets: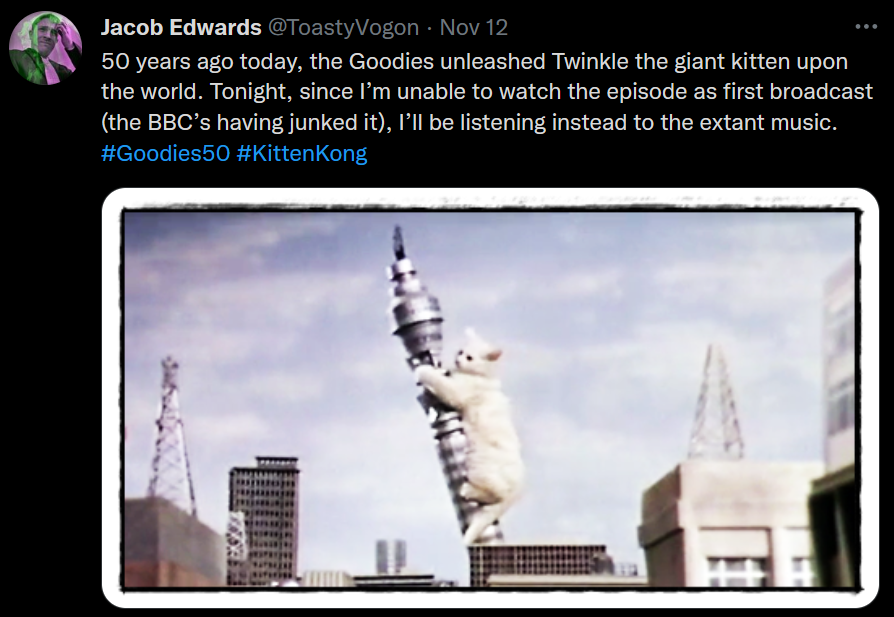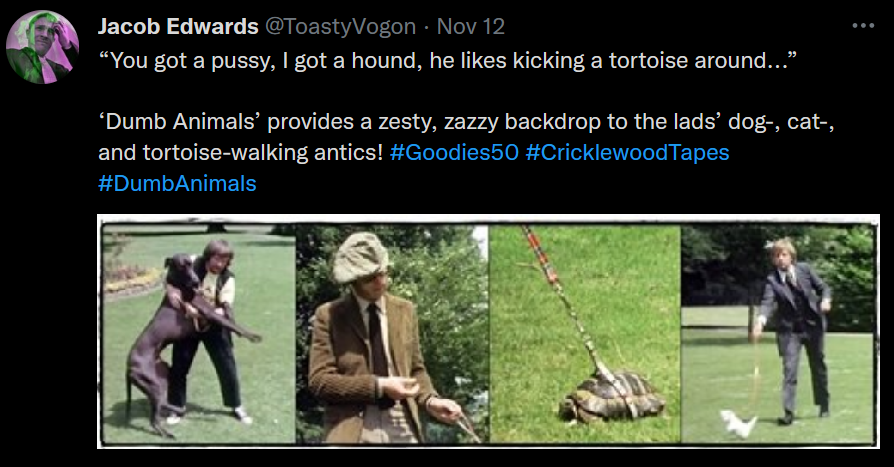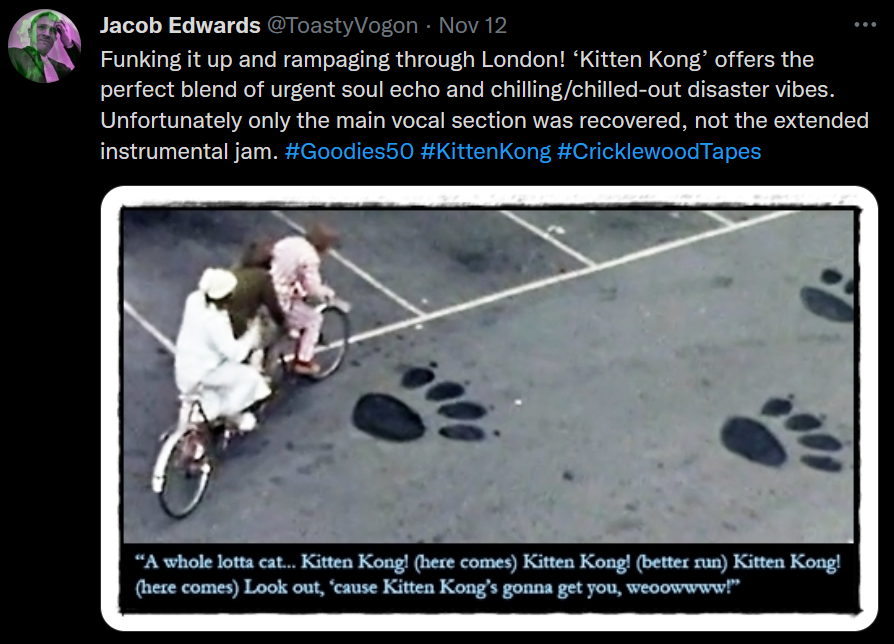 ---
[1] As the ITV series later showed, budgetary largesse didn't necessarily translate to a better product.
Previous: Culture for the Masses
Next: Come Dancing