Titles: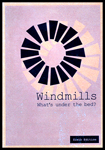 Disillusionment is Free, Windmills 6 ('What's under the bed?') (2011). In which the author is told that Sesame Street's Bert and Ernie are, in fact, fruit.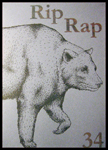 Down the Hatchet (An Open Letter of Contrition), RipRap 34 (2012). The author apologises to Colin Hay for giving him the cold shoulder at Joe's Waterhole.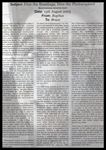 First the Beanbags, Now the Photocopiers!, Semper Floreat Queer Edition (2003). UQ's Central Library – when such it was called – used to contain several comfy beanbags in reading areas just off the stairwell. When these disappeared, it was to much lamenting from those who had frequented them, but when they took away the glorious old photocopiers…

This rant is in memory of David Lavercombe.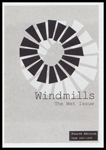 Tarnished Brass: An Open Letter to Courtney Taylor-Taylor, Windmills 4 ('The Wet Issue') (May 2010). As rain falls on a summer evening in Brisbane, the author pens lyrics for an augmented Dandy Warhols cover version of David Bowie's Golden Years.