Titles:

Koan, Triangulation: Parch (2014).
Editor's blurb: When we first read "Koan" we were dubious that a story with soooo much water could fit the Parch theme. But it was just so darned well done, and, really, how many deserts do we need in one anthology?
Review: "Sometimes we have to lose it all to recognize what else there is that can be so much better. A quick, fun read." Louis West, Tangent Online Review (29 November 2014).

Luminaries, Andromeda Spaceways Inflight Magazine 57 (April 2013). She arrived just after dawn, one tiny hand held trustingly in the stewardess's while the other wrapped itself around the even smaller paw of her teddy bear. He met her by the baggage carousel. She watched, unblinking, as he picked out her trunk and hefted it from the conveyor belt. "They won't let me stay, you know. Not for more than a day."
Madame Bovary's Ovaries, The Delmarva Review 5 (2012). It is a little known fact of history that 'Suave' Bodie Remoni set the feminist movement back by thirty years. How he did this was through an action as commonplace as it was consequential. Suffice to say that he found himself in a particular place at a particular time, not unlike Oppenheimer. History took care of the rest.

Moths, The World of Science Fiction, Fantasy and Horror 1 (2016). Not just a fantasy; an anti-sy. When evil stirs, just how many one-and-only chances do our heroes have to defeat it?

Off with the Faeries, Picayune Literary Magazine (Spring 2013). "You see?" Ma would proclaim. "He's a real little thinker, my boy Roddy. He'll not be any bother to nobody." Then Pa would grumble and she'd glare at him. "Well, he ain't!"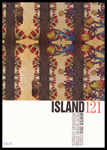 One Man's Fish, Island 121 (Winter 2010). Immigrating to Australia brought with it many strange experiences, but to the Russian man on the bus from Paradise nothing was more bewildering—more vexing—than having to keep a live carp in his bathtub.

The Overlander, After Death… (2013). "I died somewhere just off the Maranoa on May 19, 1912. I've been dead for just over a hundred years now. For me, the wallaby track never grows old."
Anthology Award: Bram Stoker winner for superior achievement in anthology.
Dedication: I would like to dedicate The Overlander to my grandfather, Wal Edwards (1916-1993), who left home while still a very young man and found work as a drover during the Great Depression. Wal taught himself bushcraft, thinking his way through problems while at the same time becoming both a strong swimmer (with his own technique for traversing flooded creeks) and the most natural looking of horsemen, wonderfully at ease in the saddle. A shy, self-effacing man with a puckishly dry sense of humour, Wal was never one to boast of his talents or bemoan the hardships of his early life. Instead, having served in Australia's 62nd Battalion (New Guinea) during the Second World War, he devoted himself to raising a family – becoming a husband to Gwen, then father to Dave, Jill and Marg, and eventually grandfather to Garth, Jake and Sam. Though never losing his love of the outback, it was with family that Wal felt most at home – with the people he cherished and who will long hold him dear for having lived a gentle life of love and courage.