Titles: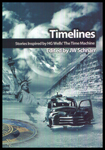 Professor Figwort Comesto an Understanding, Timelines: Stories Inspired by HG Wells' The Time Machine (2010). Suffering through an undergraduate degree in unrequited love, Phileas Figwort unlocks the secret of time travel and finds that Pandora has slipped through and left ajar the door to perfect communication. From ancient Babylon to modern day Turkey, battling against the influence of his past and future selves, Figwort dances with causality and trips over the light fantastic. [Novelette.]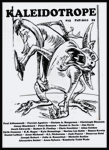 Pronouncement, Kaleidotrope 13 (Fall 2011). Attache Dale Gary Vaudois has been murdered, seemingly by a trio of soft-snouted Decc'lundooties. But is the death as clear-cut as the aliens admit? Elmer Hockslosh investigates.
Review: "He solves it by winding his way through 'pronoun trouble', exactly like that old Bugs Bunny and Daffy Duck cartoon in a nicely amusing tale." Sam Tomaino, SFRevu.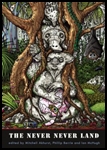 Rainbows of the Drought, The Never Never Land (Anthology) (2015). Kate paused as a faint breeze sent ripples of golden yellow through the wattles; a restless shimmer across glistening scales. Then, from the corner of her eye: a twitch in one of the flame trees; a repositioning creak; and the first moist inklings of a tear. There was magic in the flowers, Kate was sure of it. The dragon trees were special.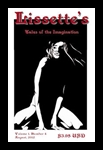 Rhapsody in Red, Lissette´s Tales of the Imagination (August 2012). Aka "The Bat-Packer´s Guide to Terror Australis". The Roaring Twenties; the Jazz Age: old Mr Gorman lived through it and now bides away the hours in his dusty Hamilton mansion, playing gramophone records and reminiscing about the Australia of his youth. That is, until a familiar name comes ghosting up from the past and reinvents itself at his front door – Norma Brooks, the modern Lollapalooza. Once again, life is about to become copacetic.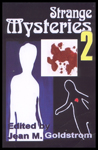 The River City Detective, Strange Mysteries 2 (2010). As jacaranda trees bloom throughout Brisbane, Ari Benson—the River City's most unconventional detective—is called upon to investigate the strange, almost imperceptible displacement of a bookshop owner's car.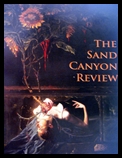 'Rodney' (Case #763639), The Sand Canyon Review 5 (2012). Brisbane's Text Message Detective investigates an unusual kidnapping.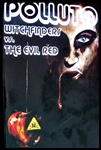 Salt and Pepper, Polluto 9¾ (Witchfinders vs. The Evil Red) (2012). For most people it is merely a nightmarish half-remembrance – twelve hours of madness that the New World rode fitfully, never fully to understand. Brisbane convulsed. The fever spread. And yet, there were those who managed to free themselves from the tangled bedclothes and act on our behalf, embarking on a quest as peculiar as it was pressing.
Awards: Recommended Reading, The Year's Best Australian Fantasy and Horror (Ticonderoga, 2012)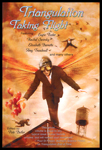 Stone Cold, Triangulation: Taking Flight (2008). Having entrusted his life once again to the Quantum Field Generator, Lance Cheshire is dropping face-first towards an unprecedented mission failure. Infinity has swept the rug. He is Schrodinger's fall guy.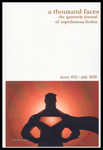 Reprinted:A Thousand Faces 12 (July 2010). [Author's preferred version.]