Titles: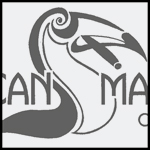 Another Dip at Serendipity, The Toucan 17 (posted 19 July 2012). In which the author's banking problems present a unique opportunity to out-manoeuvre the soft toy skill-tester.
Close Encounter, Underground 9 (April 2012). In which, like matter and antimatter, a roast chicken and a $140 handbag come together.
Awards: Featured author, Underground #9.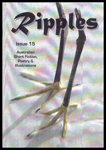 Deja Vu, Ripples 15 (2009). While attending a 21st birthday party the author unwittingly becomes embroiled in Jupiter Byiittes' latest, reckless attempt to—quite literally—pick up a girl.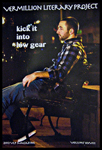 Epitaph for an Everyday Moment, Vermillion Literary Project 28 ('Kick it Into Low Gear') (2012). The author and Veronica brave the sleepy warmth of a Sunday afternoon road trip.
Fractal Patterns, Vapid Kitten 5 ('Aesthetically Pleasing') (August 2011). Dragged to a party for teenage film students, the author finds himself listening to a hippie chick talk about grass.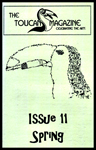 Hatchlings on the Road to Nowhere, The Toucan 11 (Spring 2011). Editors' Blurb: "One of our favorite and farthest-flung contributors (from Oz, mate), Jacob Edwards invokes everything from evolution to the Talking Heads on a drive…all while avoiding those pesky scrub turkeys."
Awards: Nominated for The Pushcart Prize, 2011.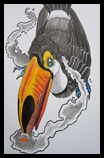 Marriott, The Toucan 13 (Posted October 2, 2011). In which the Marriott Hotel is scrutinised for its policies regarding Ben Folds and the 'do not touch' piano.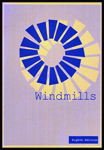 Open Road, Open Window, Open Bonnet: The Bonnie Tale of the Bim-Mobile, Windmills 8 (2011). The author watches grimly from the passenger's seat as Jupiter Byiittes trusts his instincts and Veronica is possessed by the spirit of mischievous traffic misdemeanour.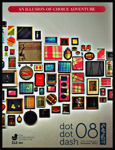 Pelican Brief, Dot Dot Dash 8 (Summer 2011). The author's illusions of pelican benevolence are shattered, like an Escher mosaic taken up in the tender embrace of a wrecking ball.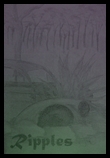 Pieces of Rhubarb, Ripples 19 (2010). In which the author and Veronica discover that communication is a farce… or sometimes not.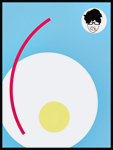 Subsisting on Air Quotes: To Be or Not to Be Politically Correct?, Vapid Kitten 6 ('Tell me a Story') (December 2011). The author joins Veto, Jupiter Byiittes and Zeus Ronin for a discussion on salads, feminity and all things politically correct.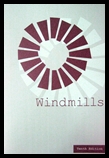 Two Wise Men: A Christmas Pantomime, Windmills 10 (December 2012). In which the author and his brother discuss Christmas trees, Christmas beetles and the latest in Christmas jewellery.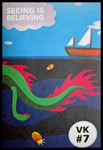 Unzipping the Banana, Vapid Kitten 7 ('Seeing is Believing') (May 2012). The author and Veronica play a supermarket prank, which has unintended consequences for Jupiter Byiittes at the Wentworth Manor 'not a lot of notice' Christmas shindig.